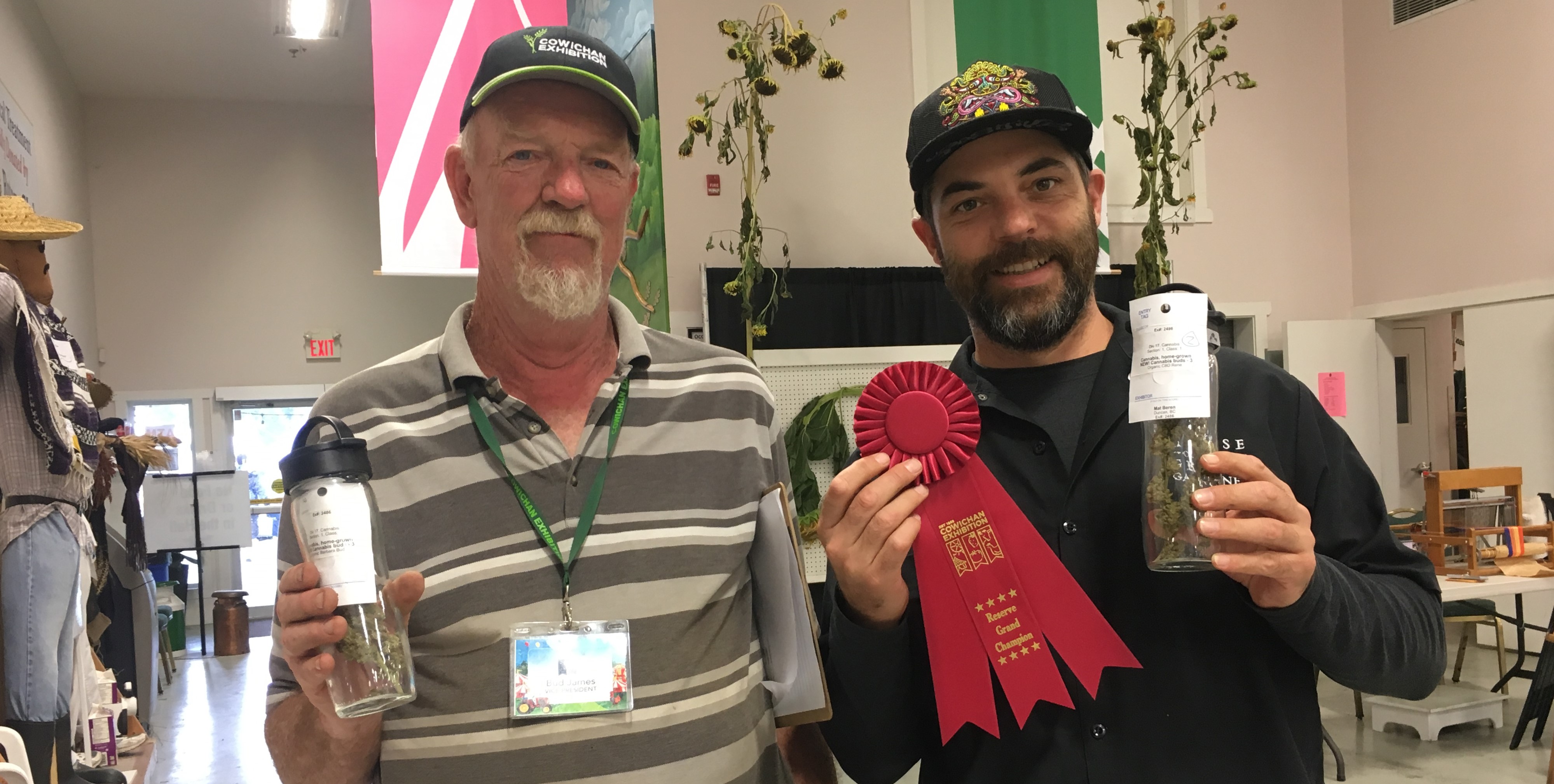 CBD René took home 2nd place at the Cowichan Valley's agricultural exhibition – the first exhibition in Canada to include cannabis.
It took 151 years, but cannabis finally made it to the agricultural fair. Vancouver Island, British Columbia, is home to some of the finest cannabis in Canada and most of that is in the Cowichan Valley. 
The Cowichan (which means "Warm Land" in the local indigenous language) is one of the most fertile farming communities in Canada. Every year for the past 150 the Valley has played host to the Cowichan Expo, a celebration of local food, art and culture. In that time thousands of prize-winning ribbons have been handed out. But never to a cannabis farmer.
That all changed in 2019. Because Canada became the first country to federally legalize cannabis in 2018, adults in BC are able to grow four plants legally for their personal use. The organizers of the Expo decided that a legal crop was a legal crop and immediately added cannabis as a category - the very first Expo in Canada to ever do so.
Of course, being residents of the Valley, House of the Great Gardener had to enter. Having just completed a run of their classic strains in an indoor no-till organic bed, it seemed natural to enter Barbara Bud, CBD René and Orange Barb into the competition. The field was large and tough - 16 entries from local, long-time growers in one of the most legendary cannabis zones in Canada. Worse, the organizers decided that actually smoking the entries wouldn't be possible this year and so the herb was judged on look, feel and smell alone.
Ultimately the CBD René won the second place red ribbon. It's incredible berry nose and perfect bud structure could not be denied. The ribbon also came with the designation of Reserve Grand Champion, an honour that House of the Great Gardener will always treasure. We are looking forward to the 152nd Expo and plan to enter our award-winning cannabis and our soon-to-be award winning tomatoes!