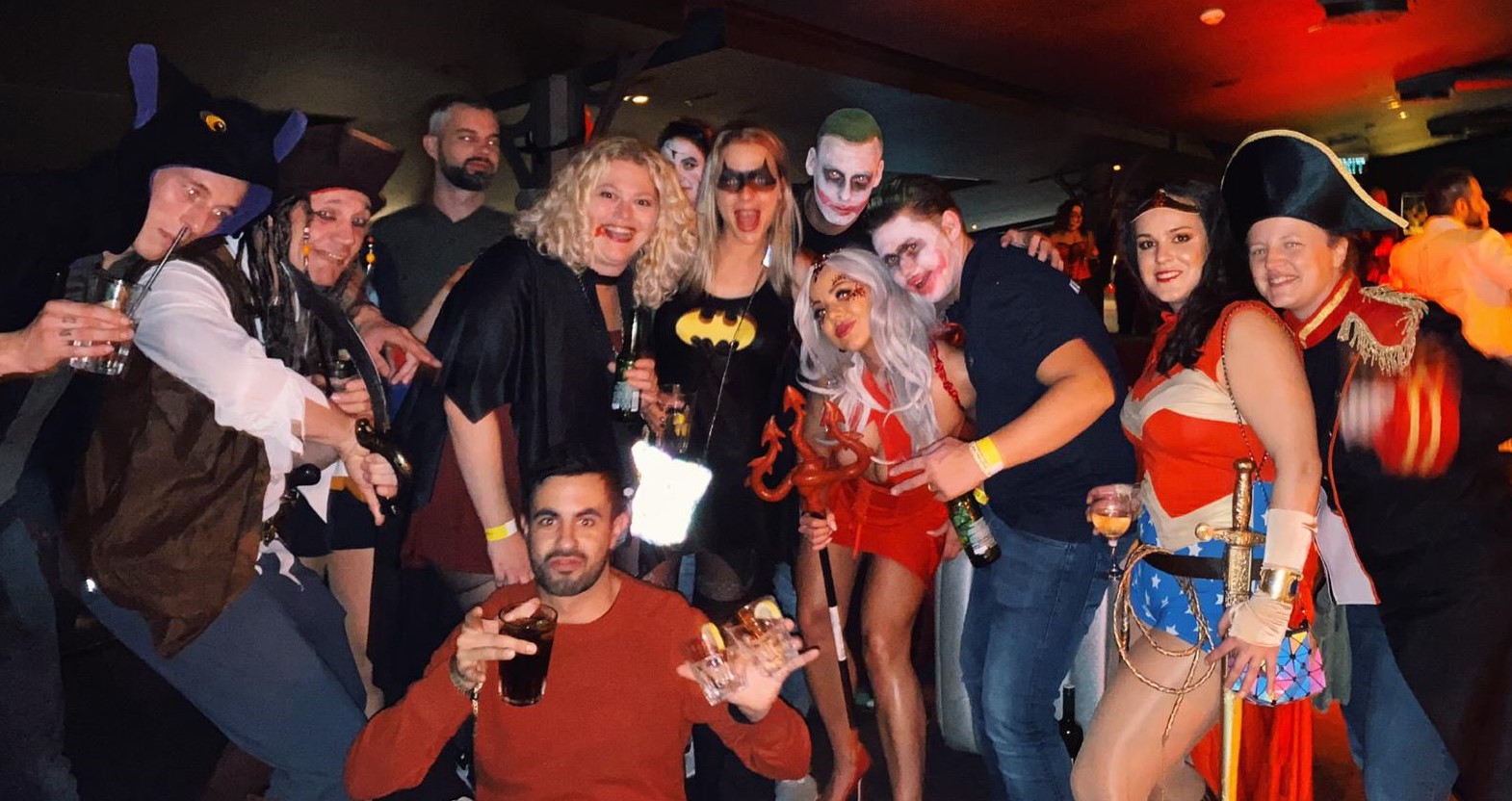 We connected with friends new and old at Cultiva and Cannafest and even managed to squeeze in a Bloody Sexy Halloween party!
Cultiva is one of my favourite shows because, let's face it, the Pyramid is a damn cool venue. It's hard to beat a trade show in a greenhouse where the sun is shining and you're surrounded by greenery including winding vines and towering palm trees. The hotel is conveniently connected to the trade show grounds which makes it super hard to leave for site seeing in the city, but very easy to unwind after a hard day's work with friends and colleagues from around the world.
I always look forward to RooR's Glas Blowing Show, and this year had the pleasure of meeting the three artists from California (Nathan Bennett @santacruzglasspics, Cameron Burns @cameronburnsglass, and Dan Hoffman @danhoffmanglass). The collab piece they produced at the show was outstanding. Will post a pic soon.
I spent a little over 2 weeks in Amsterdam working and hanging with friends in the countryside (@seriousseeds). The weather was a little unpredictable, as usual, but we still had a great time wandering down cobble stoned streets and over canals sampling local products.
The European tour ended in Prague where we exhibited at the 10th annual Cannafest Trade Show. I love the Czech Republic. Visitors to the show are always very knowledgeable and engaging, and the city is absolutely beautiful. I had a friend tour me around this year and so was able to see from a new perspective. She knew all the best places to stop for a doobie out of prying eyes.
But the highlight was the Bloody Sexy Halloween costume party we attended the night after Halloween. There were hundreds of kids out in costume, some absolutely stunning, and though we weren't winning any awards, our crew looked damn good.
See you next year!