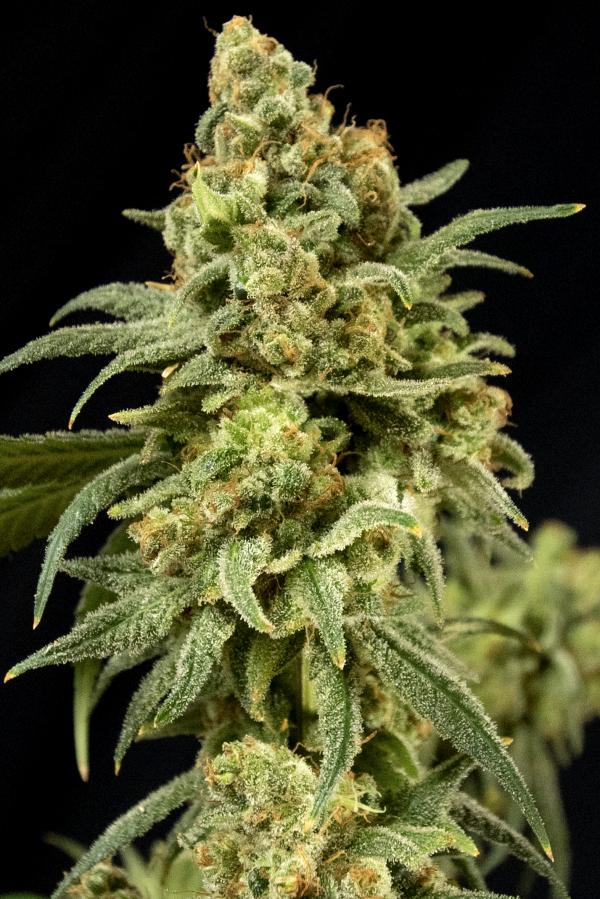 Peaches 'n' Cheese Strain
New
Incredible aromas and trichome density. Hash giants Barb and UK Cheese.
Genetic Properties
Genetics
Barbara Bud (s) x UK Cheese (f)
Growing Properties
Ease of Growth
Intermediate
Flowering time
7 - 8 Weeks
Peaches 'n' Cheese weed
Peaches 'n' Cheese Strain Description
What do you get when you combine the frosty goodness of Barbara Bud with Big Buddha's dank UK Cheese? We call it Peaches 'n' Cheese, the offspring of two exceptional hash strains. 
The Cheese surfaced in the UK in the 90s after many years of underground development of the stinky Skunk#1 strain. Big Buddha took a particularly powerful and aromatic clone and crossed it with an Afghani to create their award-winning Big Buddha's Cheese. 
Our Peaches 'n' Cheese grows big sticky nugs covered in resin. It is easy to grow, quick flowering and produces higher than average yields. 
The flower stinks like the Cheese everyone knows and loves, but the flavour is dank and fruity. 
The Peaches 'n' Cheese makes one feel happy and relaxed, also focused, uplifted and euphoric. She delivers and strong and long-lasting buzz. Good for stress, depression, also pain and lack of appetite.